We are all
About Services
The Back Dorr is in a constant state of re-imagination.
Our inventory transforms daily, and our furniture transforms even faster than that.
To help you find what you're looking for, we've gathered together our pricing, services, policies, and frequently asked questions in one convenient spot.
This info is just to start the conversation, specifics may change the price
Labor & Cost
What's included in my rate?
The following is included in the quoted price:
Full coverage of GF Milk Paint in the following Colors
Snow White

Antique White

Linen

Coastal Blue

Seagull Gray

Driftwood

Queenstown Gray

Lamp Black
Distressing (optional)
Light distress or heavy distress
Waxing
Clear wax or dark wax application, with hand buffing
What if I want something else?
The refinishing, upholstery and painting prices are specifically for items purchased from THE BACK DORR. Items brought in by customers add a 10% premium.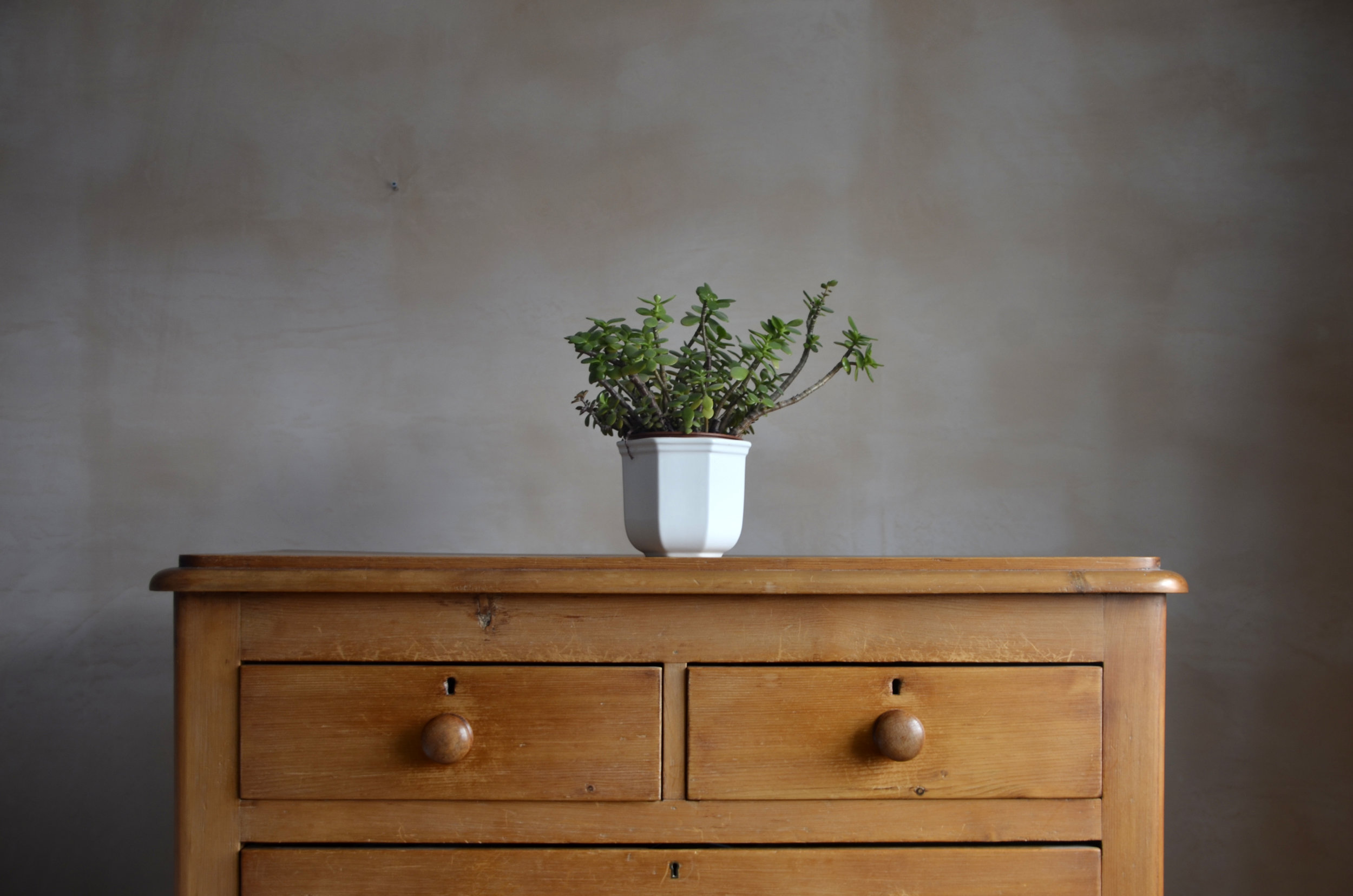 Looking for Answers?
The FAQs
How do I know when my piece is finished?
Someone from The Back Dorr will call you when your piece is complete. If you have any questions or are wondering about its status, please don't hesitate to call The Back Dorr at (703) 543-9241. We are a family owned and operated business and as such, unexpected events can disrupt our workflow. We always try to accommodate your schedule. Items typically are completed within a month, but this can fluctuate based on many factors.
If I purchase a piece of furniture, do I have to take it right away?
No, You are welcome to leave your item at The Back Door until you can make arrangements to get it home. We request that you have your piece removed within 5 business days. If you need to leave it in the shop longer to accommodate your schedule, be sure to talk to us prior to sale. Remember, we offer deliver services, too.
Can I place furniture on hold?
Yes. You can place a full-price hold on an item to reserve it in your name for three business days. If you change your mind during that time, your money will be refunded in full. Once it leaves the building, however, the sale becomes final.
Yes. We gladly accept donations of hardwood furniture. If you would like to see if you qualify for a free pick up, please send an email with your address and pictures of items to Shop@frontporchfurniturerescue.com.
DO YOU HAVE RECOMMENDATIONS FOR PLACES TO PURCHASE FABRIC?
Yes! We're fortunate in Fairfax County to have several fabric stores within reach. JoAnn Fabrics and Craft Store has a limited supply of home decor fabric in stock. It's very nice to be able to pull out the fabric and see a large section at at time. They often put their Home Decor Fabric and their Outdoor fabric on 50% off sale. This is a great price point for entry level fabric. Calico Corner's has a great selection and their sales staff is very helpful. Their selection is large, but you can only see a small portion of the options in a full bolt. Most of the shopping is from fabric books., and the fabric must be ordered, so expect a bit of a wait. My personal favorite - by far - is Haute Fabric in Chantilly. It's a bit of a drive but totally worth it. They have a fabulous selection of all kinds of home decor fabric. It's a textile wonderland! They have so many fabrics on the bolt ready for purchase and also stacks and stacks of book to peruse. When you're there, tell them Joni from The Back Dorr sent you and they'll take good care of you!
Kacey write a heading for
The Policies
All sales are final. Please inspect your items carefully. Furniture and home decor items are purchased in "as found" condition. Most items offered for sale at The Back Dorr are vintage and as such, are often well loved and that wear creates a unique patina on the furniture. If you would like additional work one your item, please discuss prior to sale.
Delivery service is available for both pickup and delivery to your home for a fee. The cost is for door to door service. Please have additional help to get your furniture to and from your front door (or loading dock). If you would like placement of the furniture in your home, please let us know before we set up the delivery so we can schedule that into our timing and staff needed. Also, if there are stairs, tight space, limited parking near the entrance or other issues, please make those known prior to delivery.
All items at The Back Door are in limited supply. Please call The Back Dorr to confirm availability of any item that you would like to purchase online. Typically, The Back Dorr carries all colors and sheens of General Finishes Milk Paint, Water Based Stain and Gel Stain and High Performance Poly.